17 millions of "bad ads" related with gambling razed by Google in the past year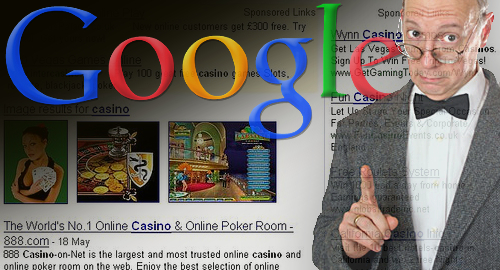 Last week, Google announced the numbers of "bad ads, sites and scammers" detected in 2016. It was 1.7 billion ads that violated the advertising policies of the main search engine, values well above the 780 million verified in 2015.
When we talk about gambling, the ads represent 1% of the "bad ads" that Google took exception with in 2016, so, we are talking about more than 17 million gambling-related promotions without proper authorization from regulators in the countries that were found by Google.
In parallel with these massive numbers only the health-related ads that have an increase of 500%, when compared to 2015, accounting for 68 million.
Another big increase registered by Google was in "self-clicking" ads on mobile platforms, which redirect users to app stores and begin downloading apps without a user's permission. In 2016, Google detected and disabled over 23k of these "self-clicking" ads, while in 2015 it recorded only a few thousand.
Efforts to avoid Google's automated gatekeepers were also on the rise in 2016, resulting in nearly 7m ads taken offline for intentionally attempting to trick Google's detection systems.
The "scammers", also known as "tabloid cloakers", also had a large increase in 2016. "Tabloid cloakers" frame their ads around timely topical items but which ultimately lead consumers to a very different information, instead of the news.
Google suspended over 1,300 accounts linked to "tabloid cloaking" last year, including 22 cloakers in December 2016 whose ads were viewed over 20 million times in just one week.