Poker Couple Liv Boeree and Igor Kurganov Win 2017 WSOP $10,000 Tag Team Championship
Both Liv Boeree and Igor Kurganov are two players with formidable poker portfolios. However, WSOP's gold bracelets have evaded them for several years until last night. It turned out that the one important ingredient for the two players to eventually win the coveted non-monetary prize was to play together as a team.
One of poker's most powerful and charming couples won on Friday the WSOP $10,000 Tag Team No-Limit Hold'em Championship for an overall first-place prize of $273,964 and their first-ever gold bracelets. The two players emerged victorious over a field of 102 teams, with those including some of the best professionals to be currently gracing poker tables around the world.
Being partners in life for more than three years now helped Boeree and Kurganov perform the way they performed in the Tag Team event. The two players have been almost inseparable over the course of their relationship, which has, among other things, helped each other acquaint with the poker strengths and weaknesses of their partner. As a result, they functioned as an well-oiled machine during the WSOP tournament.
The Tag Team structure was reintroduced to the WSOP schedule last year with a $1,000 buy-in event. The great interest in the 2016 tournament encouraged organizers to add a $10,000 event this year. And the Championship did not disappoint at all.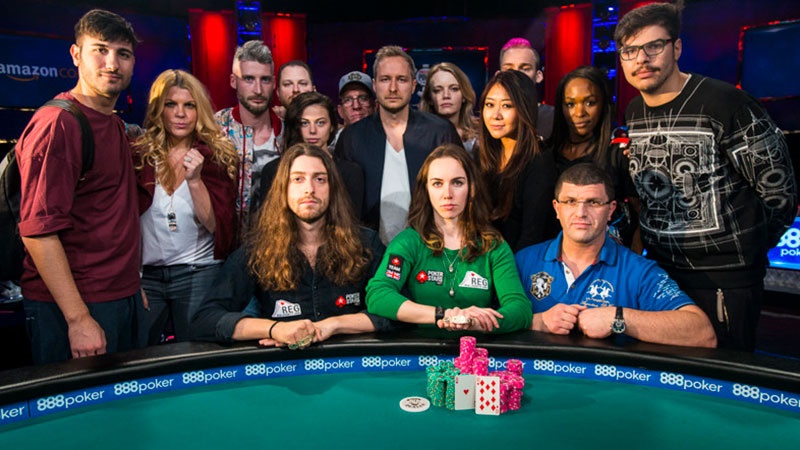 The 102 teams that entered it generated a prize pool of $958,000. The money was split among the top 16 teams.
As play progressed, Kurganov secured his team with a big advantage. He acquired a great amount of chips when he eliminated Daniel Negreanu and his team in third place. Here it is important to note that as per the tournament's structure players from one team could replace their mates at any time and they could play for as long as they wished. During Day 3 of the event, it was Kurganov to play most of the time, with Boeree taking his seat for relatively short periods of time.
Heads-up between the Kurganov/Boeree team and a the team represented by Ankush Mandavia and Joe Kuether began with the former holding a 2-to-1 chip advantage. The players battled it out for 89 hands, during which chips swung back and forth. The moment of victory came with an all-in confrontation which saw Kurganov make a nut-straight with [Ah][10d] on a [Qs][9c][8h][Js][Kd] board and beating Mandavia's second nut-straight with [Qd][10h]. The runner-up team pocketed the amount of $169,323, which was split evenly among its members.
Boeree and Kurganov have been partners in one more significant endeavor – the Raising Effective Giving non-profit organization, to which they will donate half of their winnings from the Tag Team event. The non-profit organization raises and donates funds to different effective charities, including ones related to poverty alleviation and animal welfare.
In Poker Couple Liv Boeree and Igor Kurganov Win 2017 WSOP ,000 Tag Team Championship
Explore our Casino Reviews for detailed information or click on "Get Bonus" to start playing for real money.