William Hill announced its financial results for 2016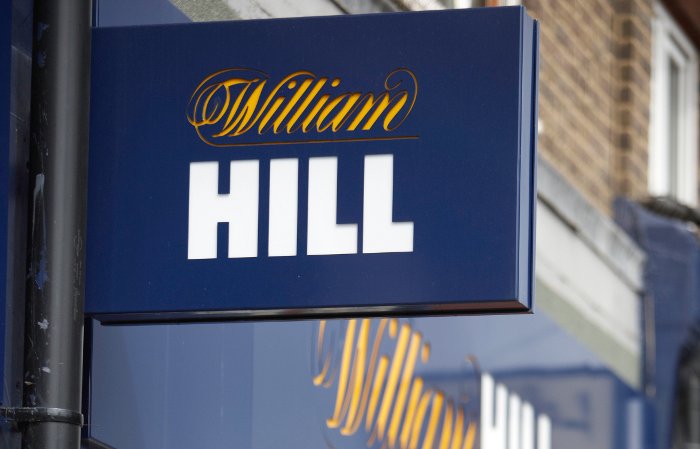 William Hill, the major UK gaming and sports betting operator, announced its financial results for 2016. The company generated net revenue of £1.6 billion in 2016, reflecting a 1% rise from the amount reported for 2015.
Operating profit amounted to £261.5 million, down 10% year-on-year. William Hill's operating profit was affected quite negatively by unfavorable sports results in the first half of 2016, particularly during last year's edition of the Cheltenham Festival, as well as by poorer-than-expected performance of the operator's online division.
William Hill's UK Retail business was its best performing division last year. The business generated net revenue of £893.9 million in 2016, remaining relatively flat from the prior-year. Revenue from Retail accounted for 56% of the bulk.
Online was the company's second best performing division. Net revenue from online gaming and sports betting operations totaled £544.8 million, down 3% year-on-year. It represented 34% of overall revenue. Revenue from mobile offering continued growing in 2016. It accounted for 70% of online sports betting revenue and for 53% of online gaming net revenue. William Hill said that the addition of different enhancements to its online offering has already driven growth in the division.
The operator's Australian business reported a 16% increase in full-year net revenue to a total of £113.8 million. Last but not least, William Hill's US division generated a total of £43.7 million last year, reflecting a 31% year-on-year rise.
The company said in its full-year report that it is set to focus more of its attention on increasing its domestic market share, while growing internationally at the same time. However, William Hill, as well as fellow operators with retail operations in UK, may face a big challenge stemming from a review of the local industry, the results of which are set to be unveiled this spring.
The Government's traditional probe into gambling is focused on the operation of fixed-odds betting machines, devices that represent an important part of William Hill's domestic business.
In William Hill Ends 2016 with Profit at Bottom End of Guided Range
View our William Hill review or click "Get Bonus" for further information.