New Hampshire Lawmakers Introduce Online Gambling Decriminalization Bill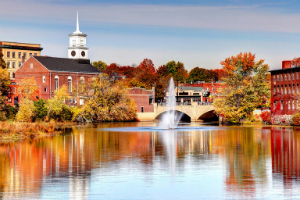 A bill that aims to put iGaming on the list of legal gambling activities in New Hampshire has emerged in the state Legislature earlier this month. If enacted, HB 562 will allow interested international operators to provide their services to local players.
Titled Allowing Online Gambling, the bill would add online gambling as a legal activity under the state's current gambling regulations. If the legislative proposal gains the necessary support in the Legislature, it is expected to come into force in the beginning of 2018.
According to the bill's sponsors, it will not have any impact on expenditures related to the investigation and prosecution of iGaming offenses as the Department of Justice has not prosecuted such offenses so far.
Here it is important to note that unlike other states, where the proposed legalization of online gambling usually goes with a comprehensive regulatory framework that sets the principles under which such activities are to be conducted, the New Hampshire bill only proposes a change in the way iGaming is interpreted under state law.
New Hampshire is one of a total of 11 US states that have initiated fantasy sports legalization efforts since the beginning of 2017.
In New Hampshire Lawmakers Introduce Online Gambling Decriminalization Bill
In the meanwhile, you can visit our Online Casinos and find out the best online games and bonus.