Well Known Books about American Football
This sport captivates more and more people, for its passion, for its surroundings and for its history. In this article you will be able to discover some well known books about American Football that are authentic works of drama and glory of some coaches and teams.
Football for a Buck: The Crazy Rise and Crazier Demise of the USFL
(2018) (Author: Jeff Pearlman)
Between 1983 and 1985, a league (called the USFL) began to challenge the NFL, causing its executive directors to start questioning its revenues. The United States Football League has managed, with several television deals, to attract thousands of fans and launch careers of various legends.
The end of this league is linked to the mismanagement of one of the owners, Donald Trump. In this book, biographer Jeff Pearlman relies on about 400 interviews to unearth poorly told stories from one of the most controversial sports organizations in the United States.
In addition, it also shows how Donald Trump, at this time, was very controversial and the way he managed it was absolutely disastrous.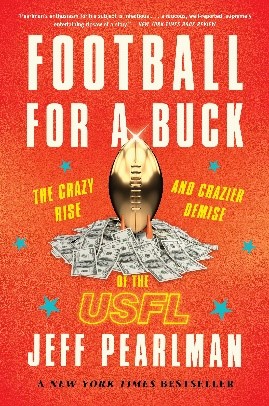 Slow Getting Up: A Story of NFL Survival from the Bottom of the Pile
(2013) (Author: Nate Jackson)
This biography reported on how Nate Jackson walked the path of a non-contract agent to the Denver Broncos first team. This player sculpted his career in such a way that he managed to make it last twice as long as that of an average player. In this book, even the most experienced football players will be able to make the most of it, with Nate Jackson reporting what his work week was like.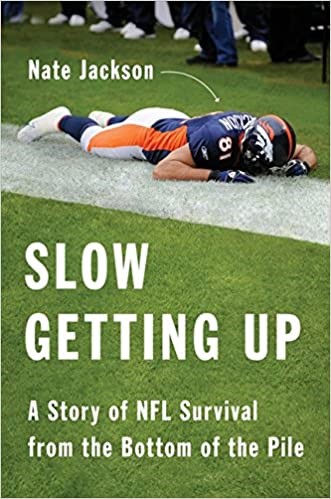 When Pride Still Mattered: A Life of Vince Lombardi
(1999) (Author: David Maraniss)
Vince Lombardi completely changed football. Before his ascent, this coach worked as a college coach for 20 years and later as an assistant at Fordham, West Point and New York Giants.
This coach became a true legend when he led the Green Bay Packers to win 5 titles in 9 seasons. Vince Lombardi came to be known for his perseverance and discipline.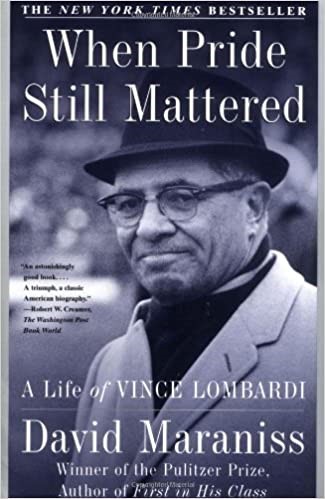 💰 What was the USFL?
The United States Football League (USFL) was an American football league that played from 1983 through 1985.
💰 Who is Nate Jackson?
Nate Jackson is a writer and former American Football player. He spent most of his professional career with the Denver Broncos from 2003 to 2008 before injury problems ended his career in 2009. After retirement, Jackson began writing football-related commentaries.
💰 Who was Vince Lombardi?
Vincent Lombardi was an American football coach, and executive in the National Football League (NFL). He is best known as the head coach of the Green Bay Packers during the 1960s.