Online Slot Machines terms and expressions to get huge Bonus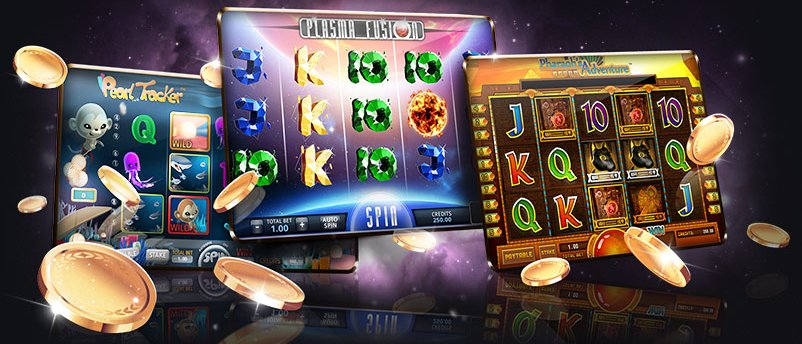 In online slot machines, you will probably find some confusing words that are used in the game. Sometimes, the software companies create their own words to describe certain features, in their modern slots.
With this glossary, you will find the most common words and terms to get into the game easily, but it's better for you to try free slots to better understand some words and expressions. Be aware that new words will pop up as new games are introduced.
With a few games in the best online slots you will soon discover that the words used to describe functions and features aren't all that difficult to interpret.
Bet line – A line that runs according to a specific pattern over the wheels. It is also called a payline.
Bonus – money or free spins that the casino gives to players, newcomers or frequent players.
Bonus game – When you play some slot machines you can access bonus games and win more money. These bonus games can be free spins or a new game structure with a specific mission. To win a bonus game you must get a certain amount of bonus symbols.
Coins – When you play slot machines you use coins that have varied sizes, for example 0.01, 0.20, 0.50, etc. You can set the amount of coins you wish to bet on each bet line.
Coin win – When you win coins it is called a coin win.
Free spins – A type of bonus that consists of free spins (which can reach one hundred!). This bonus, quite common in online casinos, is granted when you get a precise combination of symbols on specific lines.
Hit – Every time you get a winning combination on a spin.
Minimum bet – The smallest bet you can make on the slot. It will be influenced by the smallest coin size available.
Maximum bet – The biggest bet that you can make on the slot. It will be influenced by the highest coin size and how many coins you can bet per bet line.
Pay line – The same as bet line, a line that runs over the reels and pays out when you get a winning combination on it.
Payout – This is the money that you win on the slot machine.
Payout percentage – This is the percentage that the machine is set to keep. It means that for every $100 a certain sum will be paid out but it DOESN'T mean that you will get a certain sum per every $100 that you bet!
Pay table – This table will show you how much every winning combination pays.
Progressive jackpot – This is a well-known jackpot that grows every time a player makes a bet on the game. When the game has more than one slot machine, it can become huge, and that will contribute to the same progressive jackpot.
RNG or Random Number Generator – Software that generates numbers randomly determine the results of a game. This is something built into every casino game and it ensures that all results are random and unpredictable to prevent cheating and fraud.
Reels – A slot machine can have 3, 5, 7 or even more reels. These spin and have symbols that will line up and hopefully form winning lines. There are also modern slots with a different structure, in which you won't see the traditional reels but rather falling symbols.
Scatter – This is the symbol that will reward you with free spins.
Wild – This is a symbol that can replace other symbols to create winning combinations. But it will rarely substitute for scatters and bonus symbols.
When you're ready for the real deal, you can find the best Bonuses and the best Online Casinos to start playing right here at Casinotodo!